Welcome to ARC's
Integrated Planning Portal
---
The integrated planning cycle is synced to a seven-year accreditation cycle, allowing each major plan to be revisited prior to the institution's next self‐evaluation.
Program Review follows this cycle with each of the six cohorts participating once per cycle. This sets the objectives which drive the activities or action steps to which resources are allocated on an annual basis.
Annual Unit Planning identifies the specific action steps the planning unit intends to take during the upcoming year and any resources needed for implementation so that institutional resources can be effectively allocated to the planned activities.
American River College developed this model based on a set of guiding principles reflecting an intent to create a supportive, streamlined process that is both meaningful and useful to the participants.
If you are looking for your department or individual disproportionate impact data, select the Resources tab above and choose ARC Instructor Equity and Department DI Reports from the drop-down menu.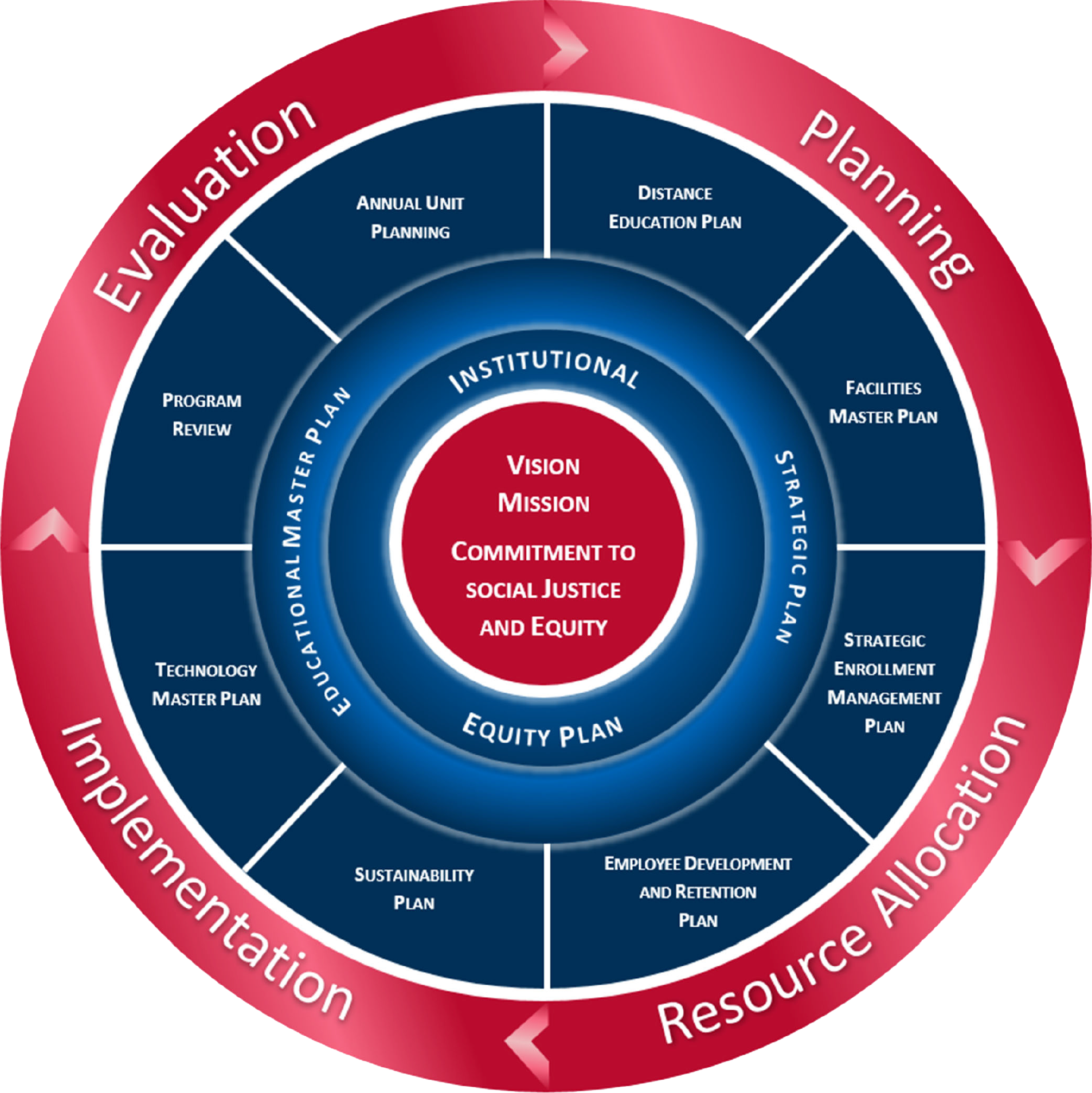 Contact Info
For general questions contact:
Mary Goodall
Governance Liaison
goodalm@arc.losrios.edu
For Faculty based Program Review questions contact:
Janay Lovering
Faculty Chair/Program Review Committee
loverij@arc.losrios.edu
For Manager/Dean/VP questions concerning Annual Unit Planning contact:
Jennifer Laflam
Interim Dean of Institutional Effectiveness & Innovation
laflamj@arc.losrios.edu